Environmental Product Declaration
An Environmental Product Declaration (EPD) is a verified document that reports environmental data of products based on life cycle assessment (LCA) and other relevant information and in accordance with the international standard ISO 14025 (Type III Environmental Declarations).
An EPD documents the cradle-to-grave life cycle of a product and how it affects the environment.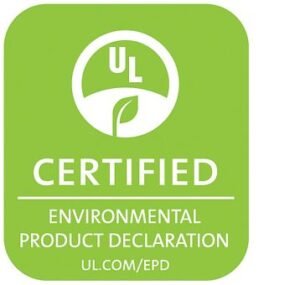 An important aspect of EPD® is to provide the basis of a fair comparison of products and services by its environmental performance. EPDs can reflect the continuous environmental improvement of products and services over time and are able to communicate and add up relevant environmental information along a product's supply chain.