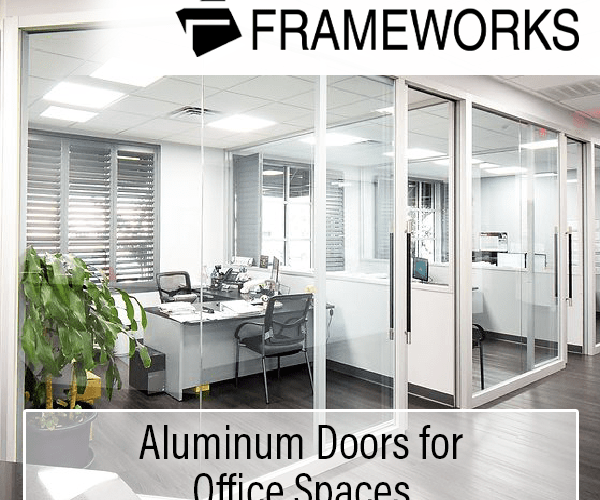 Posted by frameworks12
On August 6, 2020
Building a business can be an exciting adventure, but also very stressful. There are many design options to choose from, and the selection process can become tedious. Here are a few reasons why aluminum doors are the right choice for your office.
Climate Control
Aluminum doors assist in thermal and sound insulation, useful for meeting current building regulations. The efficiency of its performance in regards to temperature control is aluminum is better than timber or PVC. An aluminum door is able to exceed energy efficiency standards and can achieve improvements in heat gain and loss by an estimated 60%.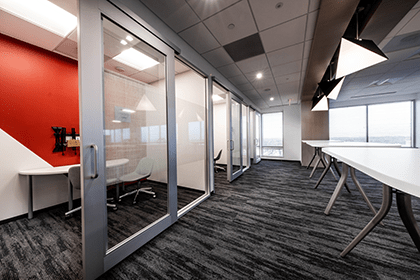 Durable and Low Maintenance
Aluminum doors are robust and practically maintenance-free since they are corrosion-resistant. Its high durability makes aluminum doors not swell, crack, split or warp over time, ensuring an extended product life. Cleaning is extremely simple and this material is made to be scratch-free.
Affordable
Compared to other options, aluminum doors are significantly less expensive. They provide a strong, and economical, solution for commercial aesthetics. Aluminum is three times stronger than PVC and 4.3 times stronger than wood, making it an ideal and cost-efficient option.
Recyclable
Aluminum is an environmentally friendly and sustainable material, offering one of the highest recycling rates compared to any other metal. The process requires very little initial energy and the inherent properties of aluminum differentiate it from other materials to reinforce its sustainability.
Design and Finishes
Aluminum provides flexibility in its design due to its strength, allowing it to be manufactured to limitless specifications. The finishes are available in a wide variety, making sure to match your decor preference. With Frameworks, you can choose between two types of coating: anodized and baked-on polyester enamel. Our anodized finish options are clear, bronze (light, medium and dark), black, and champagne. Our baked-on polyester enamel selections are bronze, black, white, and custom-matched paint finishes.
Frameworks doors are assembled and packaged in our factory, complete with the frame and accommodations for any special hardware preparation, making installation easier on site. Doors are available in narrow (2-5/8″), medium (4 1/4″), and wide stiles (5 1/2″). Frameworks produces quality sidelites, transoms, borrowed lites, and clerestories, with a wide array of glazing and finish options.
For more information about our interior aluminum doors, visit our page to view our designs for aluminum doors. To inquire about other products and services, visit our products page or contact us today.