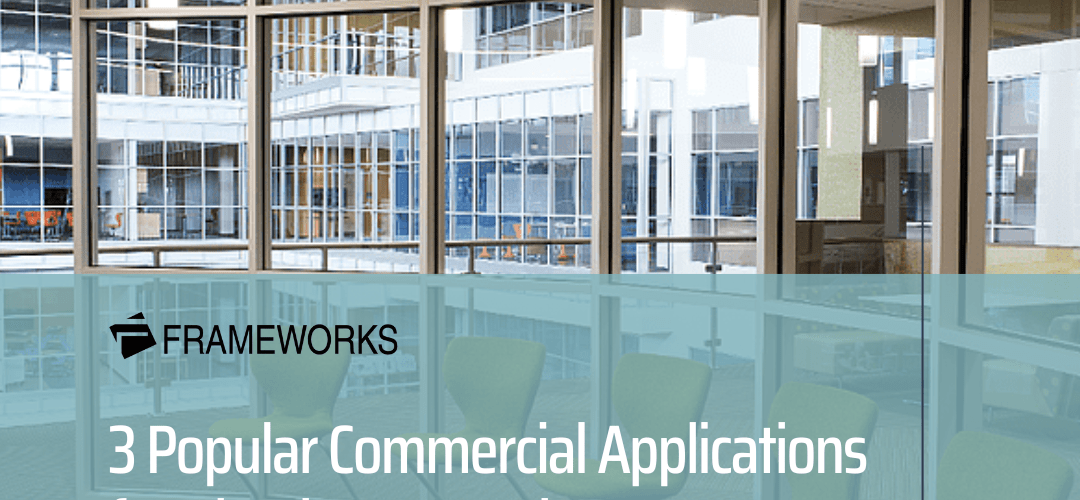 Aluminum Doors,
Aluminum Frames,
Aluminum Products,
Barn Slider,
Serenity STC-35 Frame System,
Sliding Doors,
SlimLine Series,
STC Rating
Posted by Ashley Easterwood
On September 18, 2023
Specializing in commercial applications, Frameworks serves a variety of businesses and industries. With its durability and versatility, aluminum is the preferred choice for many industries. Below are 3 popular commercial applications for aluminum framing systems: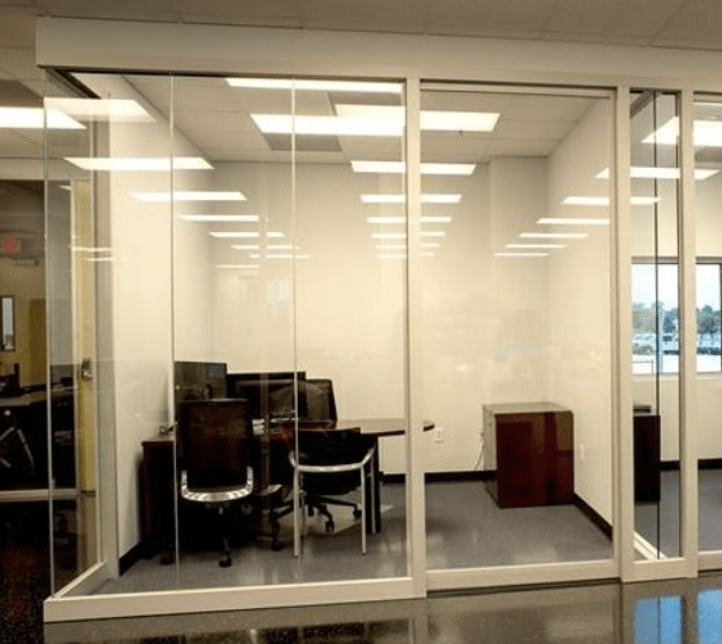 Education
Ambiance is important in schools and classrooms. For students to get the most of their education, their environment should feel welcoming and bright. Administration offices should feel accessible and inviting.
Our SlimLine series is a popular solution among schools and colleges. Ideal for glass partitions, this office front system has minimal profiles for maximum office space and lighting. These frames not only accommodate swinging and sliding doors, but noise-reducing wood doors as well.
Hospitals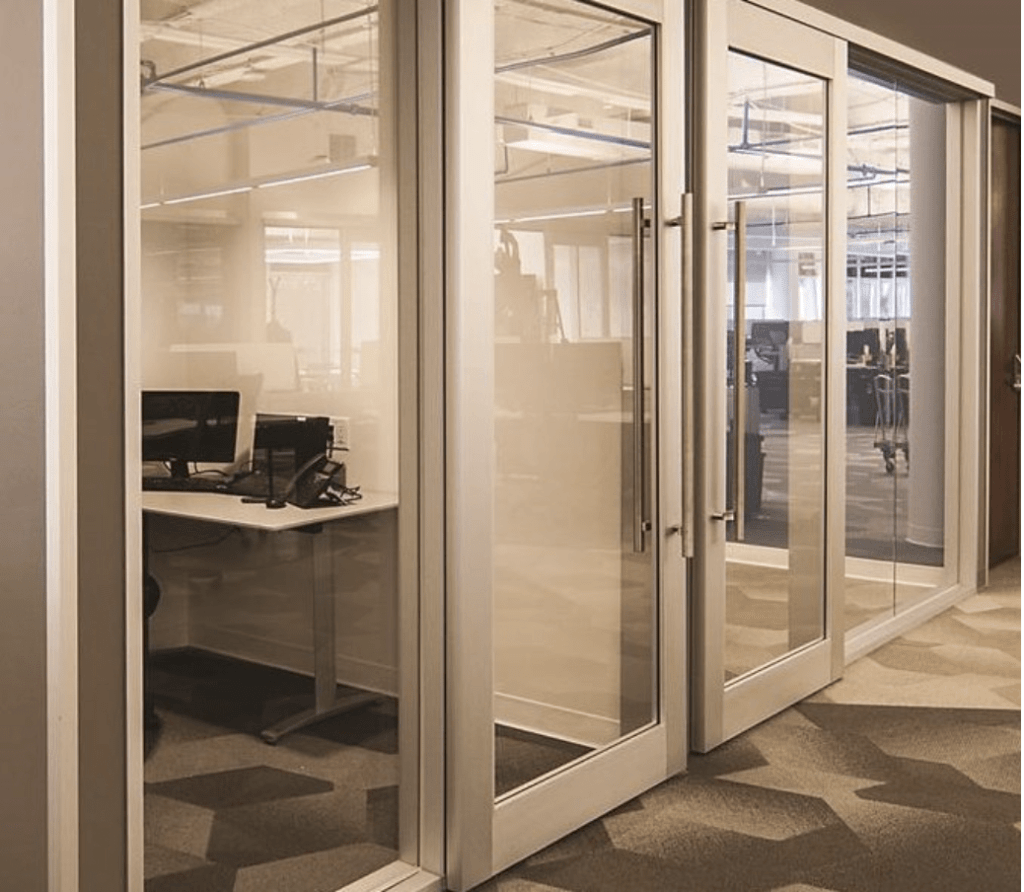 In healthcare, privacy and functionality are of the utmost importance. With high volume traffic and medical emergencies, healthcare professionals must prioritize patient privacy and quick response time.
Hospitals prefer aluminum framing systems that provide sound control without inhibiting traffic flow. An obvious choice for healthcare applications would be the STC-35 system. Acoustically tested, this system consists of Frameworks Type II aluminum frames paired with STC-rated wood doors from Graham and Maiman. Barn sliders are another option for hospitals, as they glide smoothly across top hung surface mounted tracks for a quiet and smooth operation.
Hotels
In the hospitality industry, appearances are everything. Hotels that are modern, clean, and exude professionalism are more likely to attract customers looking for a comfortable place to rest their head. Furthermore, hotels in tourist locations must be able to accommodate high volume traffic during peak hours.
For a sleek look that accommodates swinging or sliding doors, our Type II frames are the perfect solution. Our Type II door frames, sidelites, and borrowed lite window frames come in a variety of wall sizes, including 3 ½", 3 ¾", 4 ⅝", 4 ⅞", 5 ¼", 5 ½", and 7 ¼".
Are you looking for high-quality, pre-finished aluminum frames for your interior commercial applications? Frameworks Manufacturing specializes in sleek, modern designs with concealed fastenings, rich colors, and recessed glazing pockets to add an architecturally-pleasing design aesthetic to any project. Curious about our aluminum framing systems and other product offerings? Visit our services page or contact us today and one of our representatives will happily assist you.
Don't forget to follow us on Facebook, Twitter, and LinkedIn!