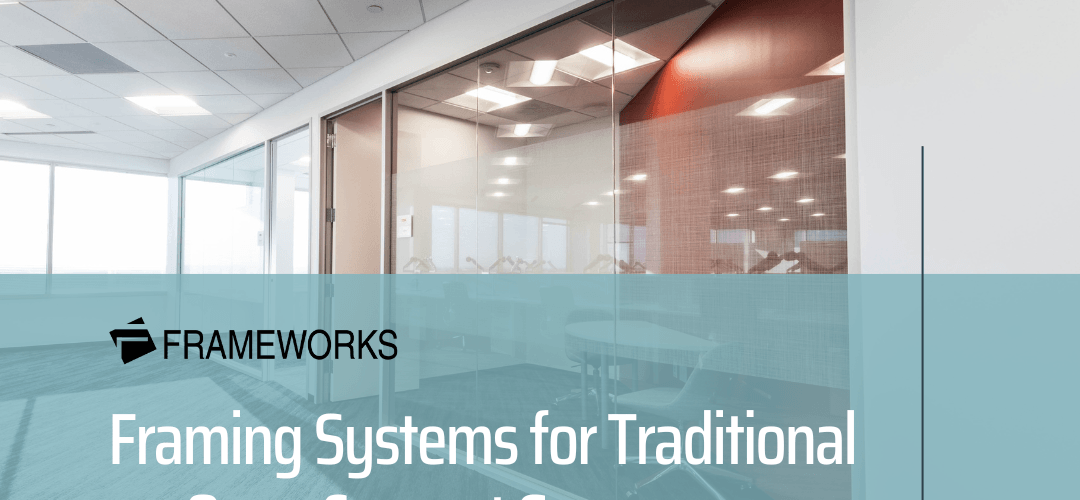 Aesthetics,
Aluminum Frames,
Aluminum Products,
Barn Slider,
Frames,
Interiors,
Serenity STC-35 Frame System,
Sliding Doors,
Windows,
Wooden Door
Posted by Ashley Easterwood
On August 24, 2023
For interior commercial spaces, there are two primary floor plans: traditional vs. open concept. While traditional floor plans offer more privacy and stylish sound control, open concept designs create a more spacious feel with better traffic flow. Both floor plans can be achieved with high-quality aluminum frames! Frameworks Manufacturing highlights popular framing systems for traditional vs. open concept spaces: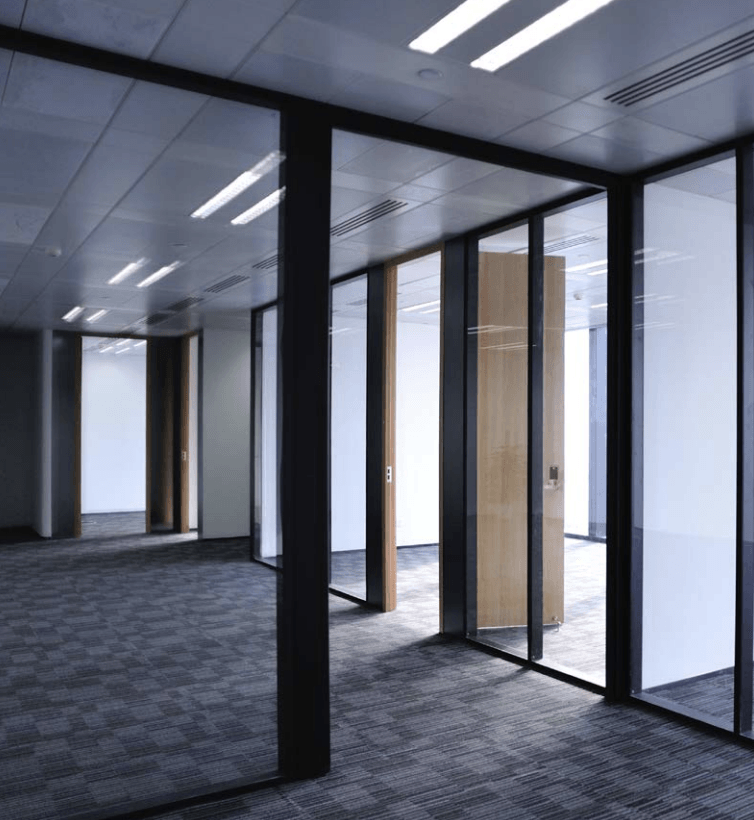 Traditional Floor Plans
With solid walls and doors, traditional floor plans create clearly defined rooms. These designs are ideal for work environments that don't require as much collaboration. One of the most popular framing systems you see in traditional floor plans is the Serenity – STC 35.
With acoustically tested aluminum frames and wood doors, the STC 35 provides the privacy open concept designs lack. For optimal sound control, this system comes with a Pemko acoustical seal kit, which includes a gasket and door bottom.
Open Concept
In commercial buildings, open concept designs eliminate walls and barriers to create activity-based communal work spaces. As more people have embraced open concept designs, architects have incorporated glass partitions to achieve that airy feel without compromising privacy and noise reduction.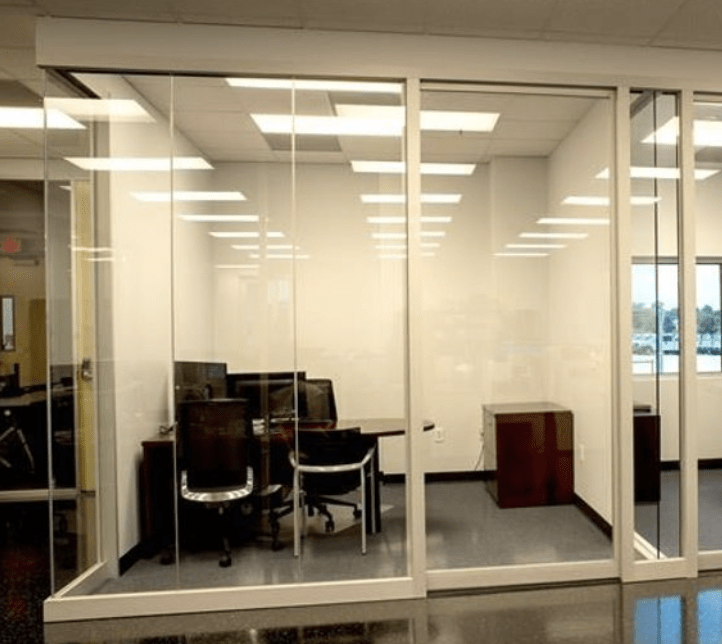 Glass partitions require frames with structural integrity. Some common systems for these designs include slim sliders, barn sliders, and the SlimLine series.
Compatible with 1/4" or 3/8" thick glass, slim sliders utilize narrow stile doors that glide smoothly across a top hung track. You can add corner conditions and posts for greater support.
Like slim sliders, sliding barn doors glide along a top hung track but are available in narrow, medium, and wide stiles that accommodate 1/4", 3/8" or 1/2" glass.
With minimal profiles, the sleek SlimLine series maximizes office spaces by simply mounting to prefabbed walls (2-1/4" thickness) or setting channels. This framing system supports both sliding or swinging doors.
Are you looking for high-quality, pre-finished aluminum frames for your interior commercial applications? Frameworks Manufacturing specializes in sleek, modern designs with concealed fastenings, rich colors, and recessed glazing pockets to add an architecturally-pleasing design aesthetic to any project. Curious about our aluminum framing systems and other product offerings? Visit our services page or contact us today and one of our representatives will happily assist you.
Don't forget to follow us on Facebook, Twitter, and LinkedIn!