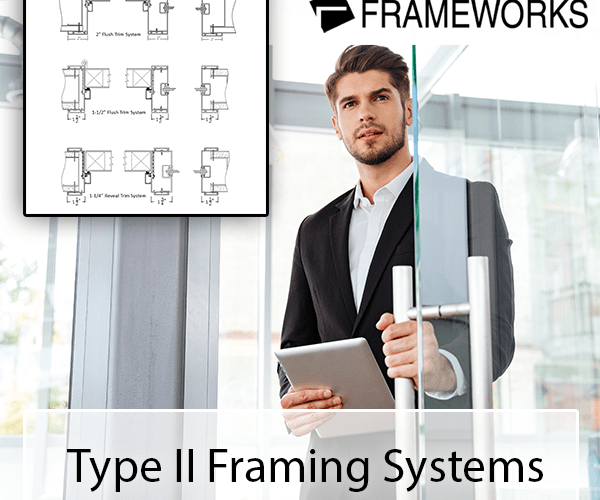 Posted by Ashley Easterwood
On December 17, 2020
One of the most popular framing systems Frameworks has to offer, our Type II Frame System is a modular system that was developed for greater versatility and strength, and easier installation. Featuring snap-on trim, it easily conceals the fasteners and provides clean design lines for a sleek appearance.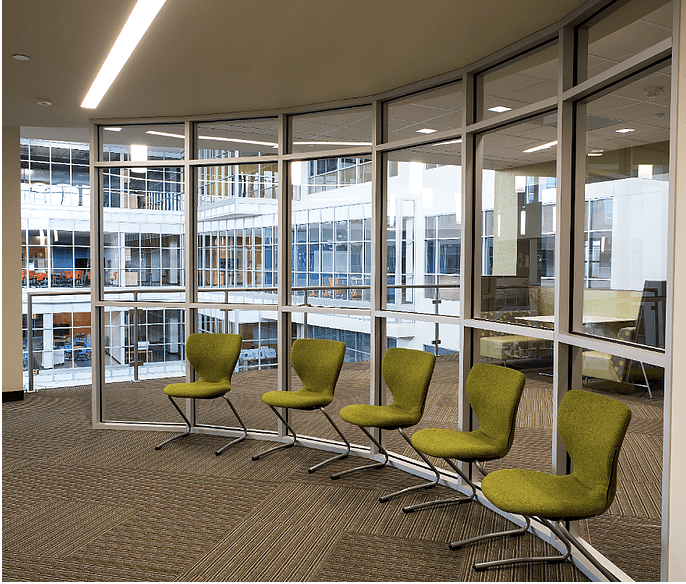 Type II Framing is installed after the walls are finished and painted, which exempts it from critical path scheduling and makes it the ideal choice for design-build or fast-track fit-out projects.
Frameworks Type II door frames, sidelites, and borrowed lite window frames are available in 3½″, 3¾″, 4⅝″, 4⅞″, 5¼″, 5½″, and 7¼″ wall sizes. Door frames are available in these sizes and also in an adjustable throat wall size from 2⅞″ up to a maximum 8⅝″ throat.
Three projects are available for review to show why our Type II Framing System is our most popular selection. The British International School in Katy, TX utilized our Type II frame system with borrowed lites and a 1½″ flush-trim in the clear anodized finish.
Chase Bank in Times Square New York, NY decided on our Type II frame system with 1¼″ reveal trim, along with interior aluminum doors. The window frames shown in this photo were approximately 15′ in height. The architect of the project was Carlson.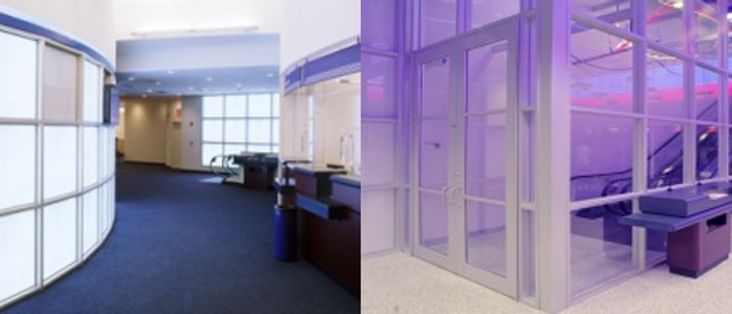 The United States Department of Health in Chicago, IL chose the Type II Framing System with flush two-inch trim system in a clear anodized finish. The project consisted of a 5-floor build-out consisting of approximately 550 openings with glass transoms and clearstory window frames throughout. The architect of this project was Horn and Associates.
Since 1996, Frameworks has been manufacturing high quality, prefinished aluminum frames, sidelites, borrowed lites, and doors for interior and commercial applications. For more information about our Type II Frame System, visit our page to view designs and options. To inquire about other products and services, visit our products page or contact Frameworks today!