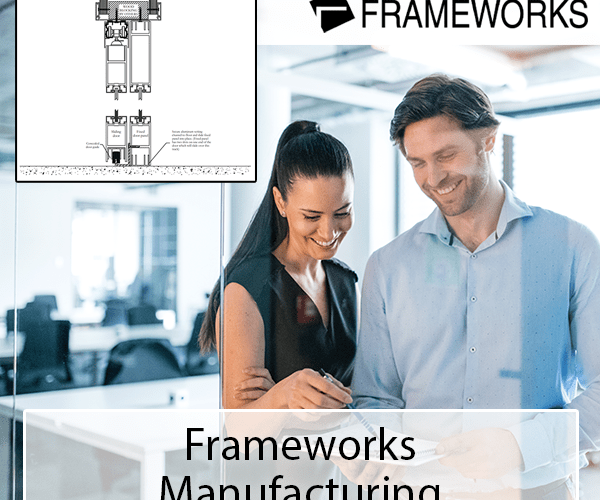 Aluminum Doors,
Aluminum Frames,
Aluminum Products,
Frames,
Interiors,
Trims,
Uncategorized,
Windows,
Wooden Door
Posted by Ashley Easterwood
On January 21, 2021
Frameworks Manufacturing has been producing high quality, prefinished aluminum frames, sidelites, borrowed lites, and doors for interior commercial applications since 1996. Located in Houston, TX, Frameworks Manufacturing specializes in sleek, modern designs with a concealed fastening, rich colors, and recessed glazing pockets to add an architecturally-pleasing design aesthetic to offices, schools, and healthcare facilities throughout the country.
The mission to build on our history of doing business the right way and treating customers as partners through excellent customer service makes Frameworks Manufacturing the right choice. We acknowledge the key success factor in the growth of Frameworks is through a work environment harnessing employee productivity and morale.
Our vision is to become the industry leader in the aluminum door and framing industry. We are accomplishing this goal by providing our customers with unmatched customer service and quality products.
Frameworks Manufacturing brings new light to interior architecture with doors, frames, and windows. The ability to pair custom and standard glazing options with an expansive range of aluminum frame design options gives our customers the flexibility to create distinctive interiors. Featuring a smart modular design, snap-on trim, recessed glazing pockets, and concealed fasteners – you will find that great design is in the details. Whatever your vision – angled, segmented or radiused – Frameworks Manufacturing can create it for new construction or retrofit.
We deliver well thought out custom solutions, quality-crafted to your specifications. Project components are precut and packaged by opening to streamline installation, prevent installer error, and save time. Renowned for exceptional customer service and follow-through, Frameworks Manufacturing's short lead times make it the confident choice for fast-track and tenant fit-out projects.
For more information about Frameworks Manufacturing and what we can do for you, visit our page to view designs and options. To inquire about other products and services, visit our products page or contact Frameworks today!