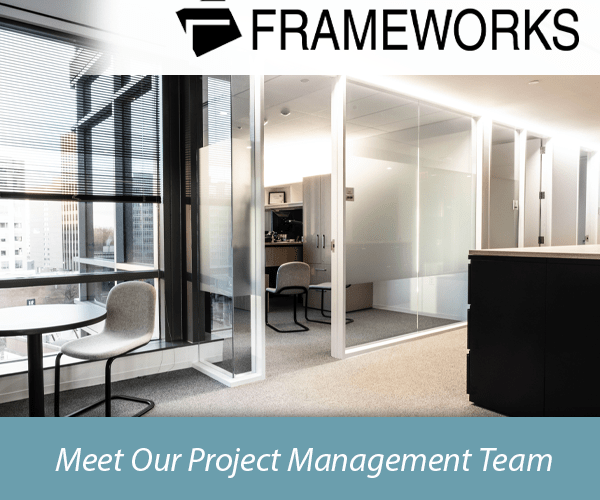 Aesthetics,
Aluminum Frames,
Aluminum Products,
Borrowed Lite,
Fire-Rated,
Frames,
Interiors,
Learning,
Managing,
Office Fronts,
Serenity STC-35 Frame System,
Trims,
Uncategorized,
Windows
Posted by Ashley Easterwood
On March 31, 2022
At Frameworks, our mission is to build on our history of doing business the right way. We maintain and grow our customer base by treating customers as partners and providing excellent service. By acknowledging and consistently reminding our employees that they are the key success factor in the growth of Frameworks, we maintain a work environment fostering employee productivity and morale.
Meet Nathaniel, our sales manager who has been in the industry for six years. His expertise and knowledge of the aluminum framing industry allow him to listen to all customer problems and inquiries, providing the best solution for each case. When not at work, Nathaniel can be found in the outdoors hunting, camping, fishing, hiking, and more.
Adolf is our senior project manager and was one of the first employees hired with Frameworks 25 years ago. Originally starting in fabrication and shipping, he worked his way up to senior project manager and is excelling in this area. Adolf's most important company value is keeping our customers happy. Adolf has been in the aluminum business for 35 years. In his spare time, he loves hunting, fishing and camping, but his number one love is for his granddaughter, Avellana.
Jose is one of our project managers here at Frameworks. Jose has over 25 years of experience in the manufacturing and framing industry. In his free time, he likes to do carpentry and other hands on woodworking. He also enjoys being outdoors with family and friends, and also enjoys going camping.
Meet Pam, another project manager here at Frameworks. Pam has been in the industry for six and a half years. She graduated from Sam Houston State University with a Bachelor's Degree in Business Management. She is very passionate about sports, both playing and watching, and is currently participating in indoor soccer and kickball. In part with her love for sports, she enjoys being outdoors and remaining active by trying new parks and trails to run or bike. Another way she remains active while having lots of fun is by dancing with family and friends!
Jessica is another project manager at Frameworks has been in the industry for 3 years. When not at work, she enjoys trying new restaurants as well as going to breweries that offer craft beers, specifically stouts. Jessica also enjoys painting, spending time with her family, and watching some of her favorite movies, such as Deadpool and the Harry Potter series.
Frameworks has the best project managers in the industry, with a combined experience of over 75 years! We have been lucky to have been able to build a project management team comprised of individuals that consistently strive to do their best and give our customers the best experience possible. Contact our project management team today to discuss any of your aluminum doors, frames and window needs. Please include the following information when contacting us to help us better understand the project.
Purchase Order Number
Job Name
Quote Number