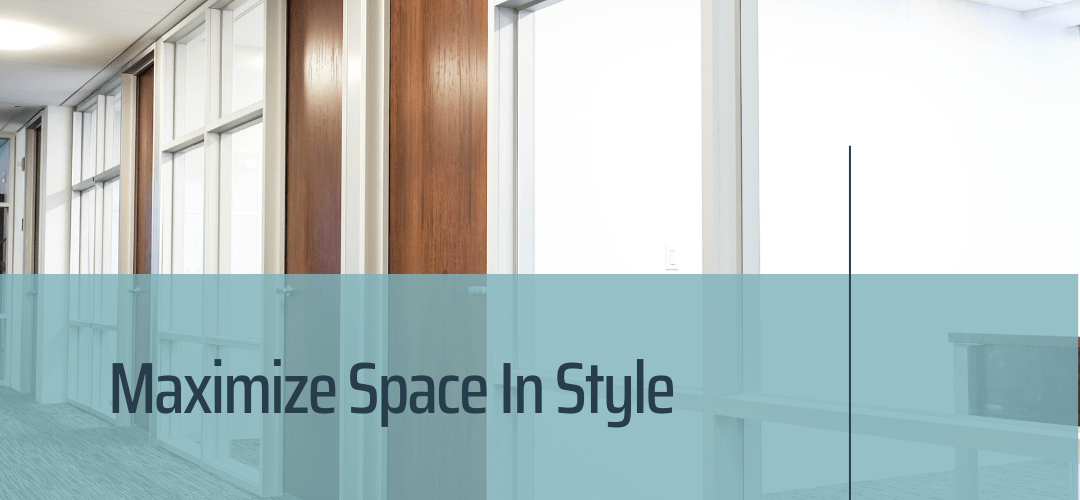 Aesthetics,
Aluminum Doors,
Aluminum Products,
Barn Slider,
Borrowed Lite,
Fire-Rated,
Fixed Panel Slider,
Frames,
Interiors,
Office Fronts,
Serenity STC-35 Frame System,
Sidelites,
Sliding Doors,
STC Rating,
Trims,
Uncategorized,
Windows
Posted by Ashley Easterwood
On April 13, 2023
aluminum sliding barn doors
Frameworks offers architects aluminum sliding barn doors that conserve space without compromising privacy. Gliding along the top-hung surface-mounted track, our sliding barn doors operate with a quiet and smooth operation. A concealed door guide eliminates the need for any recessed floor track. 
Doors are available with narrow, medium or wide stiles to accommodate 1/4", 3/8" or 1/2" glass. This system is extremely versatile with endless elevation options, shown in the image above. Customers can choose from simple drywall cased openings, or match the aluminum profiles and finish of Frameworks Type II sidelights. Type I Systems, window walls, or cased openings can all also be implemented into your sliding barn door system. Extend the door opening space with a pair of bi-parting sliders.
Features and options customers can select from include:
Units up to 12' tall
Wrap or abut walls
Various trim options
Accommodating many throat sizes

2-1/4"
3-1/2"
3-3/4"
4-5/8"
4-7/8"
5-1/4"
5-1/2"
7-1/4"

Door stiles available at 2-5/8", 4-1/4" or 5-1/2"
Door rails
Available for use with wood doors
Wishing to maximize your space in style? Our sliding barn doors and other products can help you achieve that vision. Contact us today to discuss your project needs and design options with one of our project representatives. Curious about our other projects or products? Check out our website for more information.
aluminum sliding barn doors