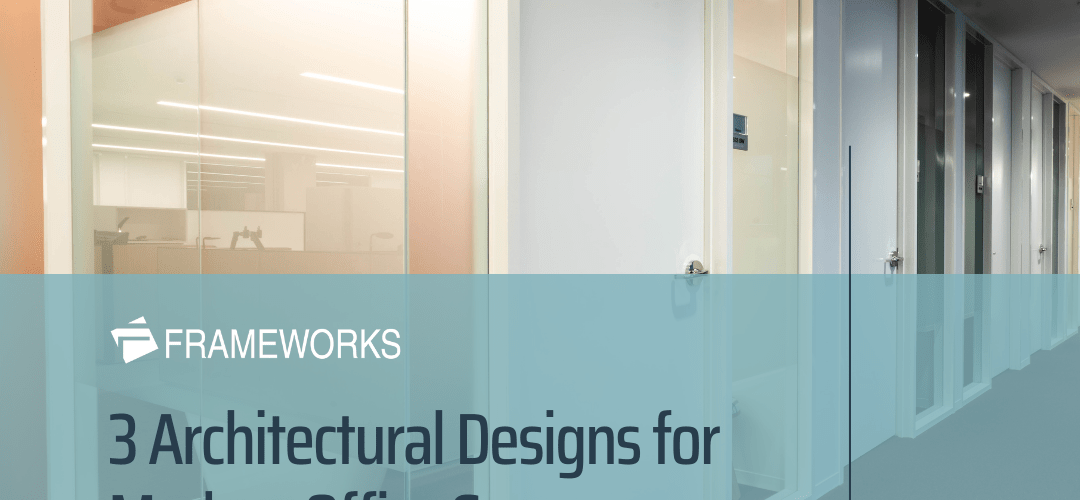 Aluminum Doors,
Aluminum Frames,
Aluminum Products,
Barn Slider,
Fire Rated Aluminum Framing,
Frames,
Interiors,
Serenity STC-35 Frame System,
Sliding Doors,
STC Rating,
Wooden Door
Posted by Ashley Easterwood
On July 20, 2023
Effective architectural design can create an inviting work environment, reflect brand identity, and support mutually beneficial business relationships. Therefore, renovating can improve company culture and increase productivity. Here are 3 architectural designs for modern office spaces:
Barn Sliders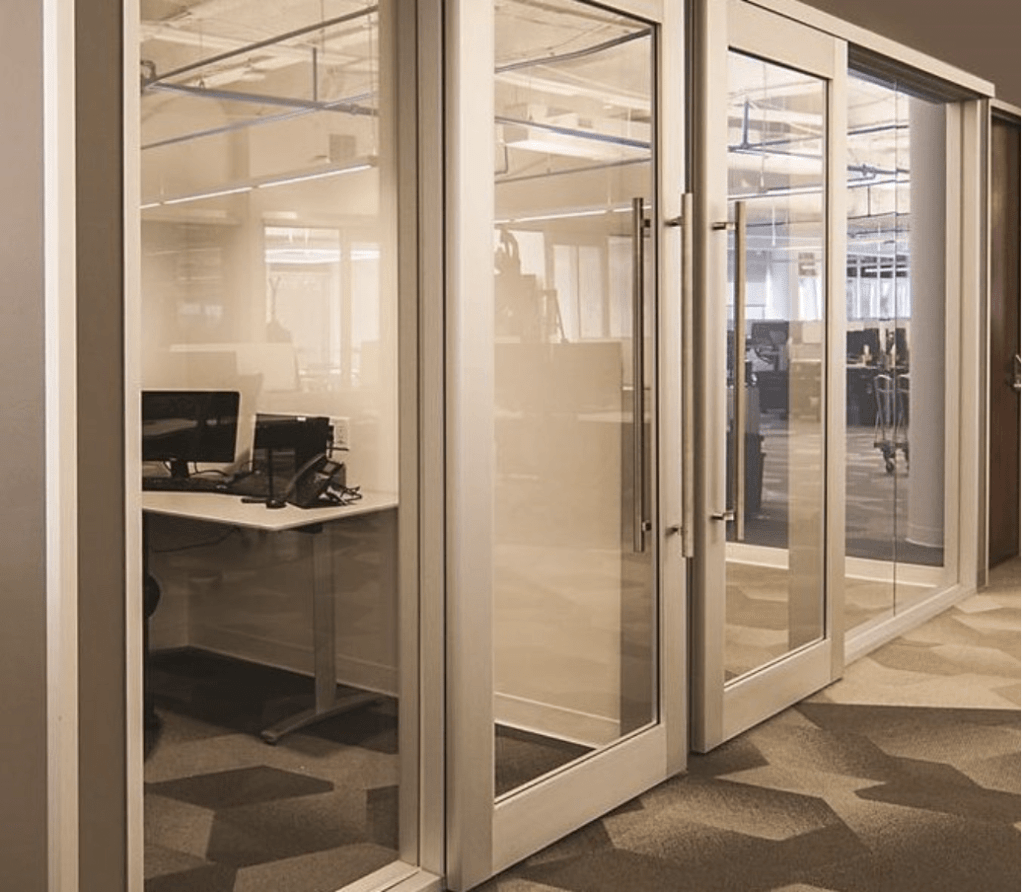 Barn sliders have become one of the most versatile ways to elevate any office space! With a top hung surface mounted track, Frameworks' Sliding Barn Doors glide smoothly without the necessity of a recessed floor track. With narrow, medium, or wide stiles accommodating ¼", ⅜", and ½" glass, barn sliders conserve space without compromising privacy.
Barn sliders can be paired with drywall cased openings for a more traditional feel or an aluminum framing system of your choice, such as Type I systems, Type 2 sidelites, or window walls for a modern, spacious appearance. For more features and options, click here.
SlimLine Series
Want to maximize your space or elevate an existing open floor plan? The SlimLine Series is just the solution! This system is designed with minimal profiles for greater visibility, but can accommodate a wide range of frames and doors, such as swinging or sliding aluminum and even wood. For greater structural integrity, add corner posts or intermediate mullions.
The SlimLine series fits prefabbed wall panels (> 2 ¼" thickness) or can be mounted/dismounted. For more features and options, click here.
STC-35 Frame (Serenity)
If privacy and noise reduction is your biggest concern, a system like the STC-35 Frame would be perfect for your office space. For stylish sound control, this system pairs aluminum frames with an acoustically tested wood door to reduce sound transmission.
This system is the best of both worlds, providing the clean lines of a Type II 487 frame (1 ½" trim) and the classic beauty of a Graham and Maiman wood door. For more specifications and framing options, click here.
Since 1996, Frameworks has been manufacturing high quality, prefinished aluminum frames, sidelites, borrowed lites, and doors for interior and commercial applications. Ready to elevate your office, school, or laboratory with a modern aluminum framing system? Contact Frameworks Manufacturing today!
Don't forget to follow us on Facebook, Twitter, and LinkedIn!