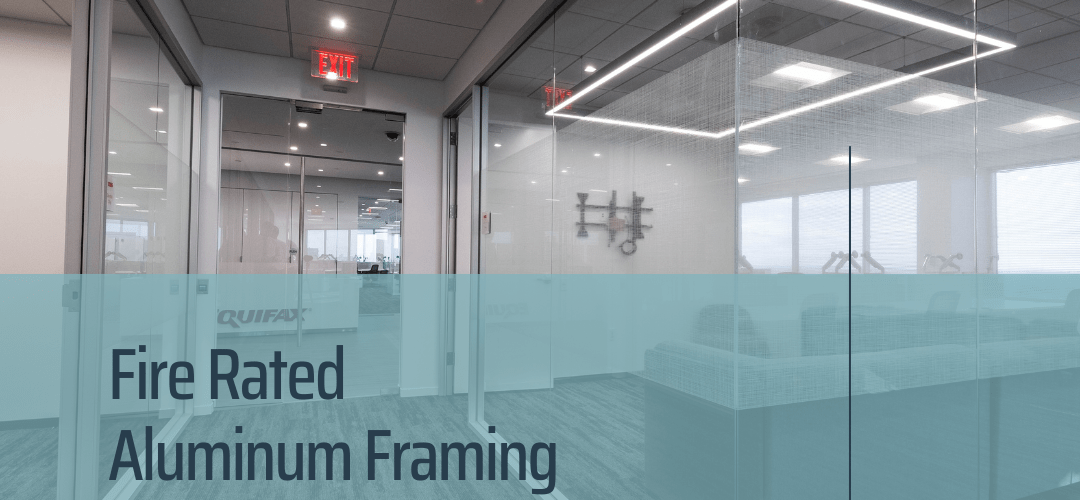 Aesthetics,
Aluminum Doors,
Aluminum Frames,
Aluminum Products,
Barn Slider,
Borrowed Lite,
Fire Rated Aluminum Framing,
Fire-Rated,
Fixed Panel Slider,
Frames,
Interiors,
Office Fronts,
Serenity STC-35 Frame System,
Sidelites,
Sliding Doors,
STC Rating,
Trims,
Uncategorized,
Windows,
Wooden Door
Posted by Ashley Easterwood
On December 8, 2022
Studies from the National Fire Reporting System have shown that while the frequency of commercial fires has decreased slightly over the last few decades, the actual cost of fire-related property damage is still on the rise. It's estimated that fires regarding commercial properties nationwide cost owners over $2.4 billion dollars per year. In addition, 30.4% of office fires are caused by breakroom incidents such as cooking. In the Houston area, there were 43,115 commercial fire incidents reported to the Houston Fire Department in 2020 that resulted in more than $500 worth of damage.
To reduce the potential damage from a fire, having fire rated frames is an essential element in limiting the overall dangers and damages. A fire-rated opening in a facility helps ensure anyone can carefully move past the fire on the opposite side of the door, without actually being harmed.
How It Works
All fire ratings listed in the chart below are neutral/negative pressure tested (unless noted otherwise). Neutral/negative pressure tests locate the neutral pressure plane in the space over the door. Heated gases rise from the test furnace and leave through an overhead venting system.
The 20 Minute Positive Pressure fire rating is available in our Type I framing system, and comes with a door frame that is supplied with Pemko PK4 gasket in the door stop. The gasket is only available to customers in black and white. The Pemko intumescent hot smoke seal HSS1000 or HSS2000 must be installed and is not supplied by Frameworks Manufacturing. Clients have the option to have adjustable frames from our Type II framing system with a 20 and 90 minute positive pressure fire rating.
Frameworks offers fire ratings for all of our aluminum framing door systems as well, and customers can learn more information about the fire rating process here. Frameworks Manufacturing helps clients achieve their ideal vision by providing high quality aluminum products and more. To check out our framing systems, click here. If you are interested in learning more information about our products and their fire ratings, contact one of our representatives today!